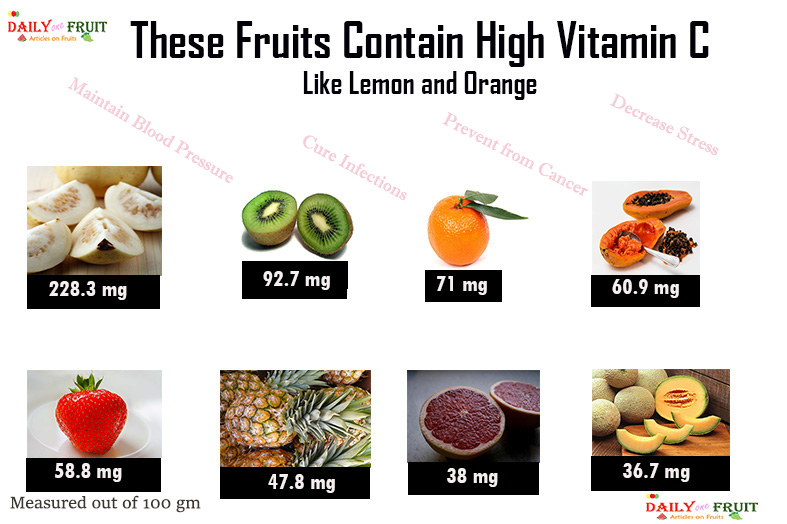 Certain Fruits hold high Vitamin C which is a powerful antioxidant , help in fighting against cancer.Sufficient Vitamin C nutrient is essential for Lowering the risk of stress levels,stroke and heart disease.Fruits with rich vitamin C content, help in Promoting healthy skin and slows early aging .Intake of Vitamin C, helps the body in absorption of minerals such as iron,Calcium.
Vitamin C act as antioxidant against Cancer formation, other and inflammations. Vitamin C boosts the immune system and provide a good balanced metabolic development.
15 Fruits With More Vitamin C Than Oranges
Guava – 228.3mg
Kiwi- 92.7mg
Orange – 71gm
Papaya – 60.9mg
Pineapple – 47.8mg
Lemons – 38.7 mg
Strawberry – 58.8mg
Pineapple – 47.8mg
Lemons – 38.7 mg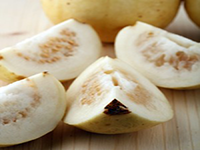 Guava
Guava contain high amount of vitamin C and iron among other fruits.Guava slows down the cough, cold and viral infections.100gm of Guava contain 228.3mg of Vitamin C.Guava is a best antioxidant with dietary fiber that assist in getting rid of mucus and infections of the respiratory tract, throat and lungs.
Kiwi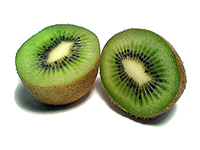 100gm of Kiwi include 92.7mg of Vitamin C that act as powerful antioxidant.Vitamin C in Kiwi eliminating the free radicals causing cancer. Kiwi loaded with rich vitamin C also helps in boosting the immunity of the body against harmful infections.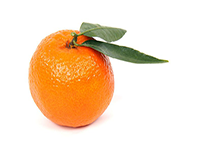 Orange
100gm of Orange provide 71gm of Vitamin C which reduce wrinkles and improve body skin texture.Vitamin C present in Orange is a best antioxidant can help to fight skin damage caused by the bacteria and other infections.
Papaya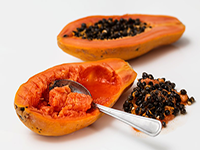 100gm of Papaya include 60.9mg of Vitamin C boost immune system. Vitamin C in Papaya protect against infections that cause Cancer .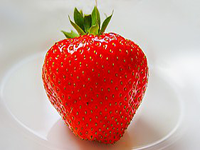 Strawberry
Strawberry packed with high antioxidant, neutralizes free radical and fight against cancer formation.100gm of Strawberry contain 58.8mg of Vitamin C that defense against infections, dangerous inflammations. Vitamin C present in strawberry boosts the immune system and helping in curing common cough and cold.
Pineapple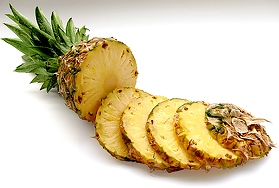 100 gm of Pineapple include 47.8mg of Vitamin C which are best sources of ascorbic acid that helps in reducing cold,cough,illnesses .Pineapple boost the immune system that act as an antioxidant to fight against the harmful effects of cancer causing free radicals.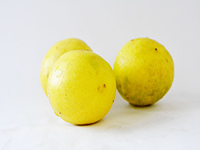 Lemon
Lemons are rich in vitamin C and flavonoids that resist against infections like colds and cough.100 gm of lemons contain 38.7 mg of Vitamin C.
Grapefruit

Grapefruit juice hold high amount of minerals and vitamins like potassium,vitamin C which restrict the formation of kidney disorder and urinary problems .100gm of Grapefruit hold about 38mg of Vitamin C.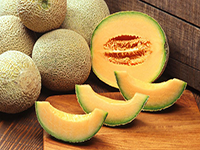 Cantaloupe (wedge)
100 gm of Cantaloupe hold about 36.7mg of Vitamin C that are important for regulating blood pressure,stress,heart beat rate.Cantaloupe rich in fiber, potassium, vitamin C and choline content which support over all heart health.
Mango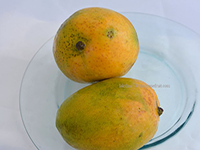 Mangoes hold 36.4mg of vitamin C in 100gm of mango, that provide complete protection against infections and cancer. Mangoes are great remedy for high blood pressure,heart disease.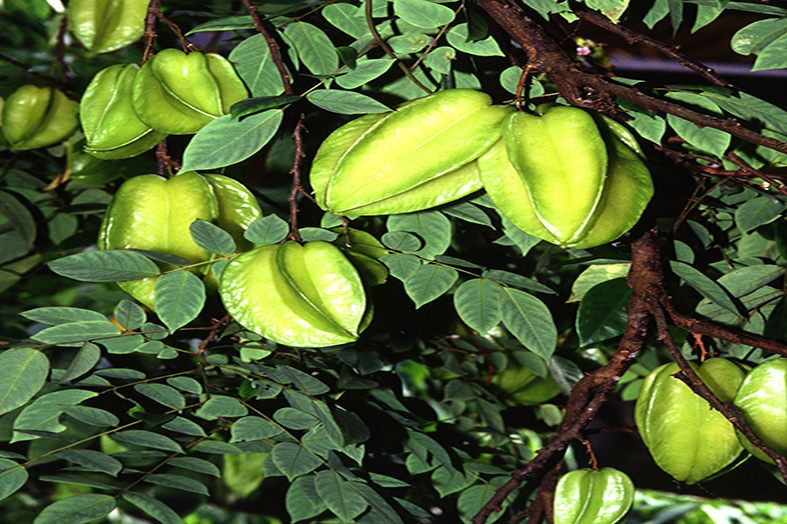 Star fruit
Star fruit is an excellent natural source of antioxidants that cure for hair loss,body infections, help delay the natural ageing process.100gm of star fruit holds about 34.4mg of Vitamin C.
Lime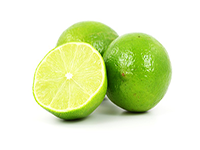 Lime is a strong antioxidant against harmful infections and cancer.Lime is rich source of Vitamin C that hold about 29.1mg in 100gm of Lemon.Lemon cures cold,cough,fever,ulcers, scurvy and bleeding gums.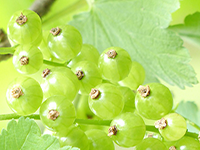 Gooseberry
Gooseberry packed with Calcium and vitamin C which is an essential component for bones, teeth formation.100gm of Gooseberry hold about 27.7 mg of vitamin C that protect against cold,infections and purify blood.
Tangerine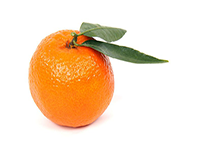 Tangerine is a dietary fiber that help in healing wounds and burn cuts.Tangerine contain 26.7 mg of Vitamin C in 100gm of Tangerine.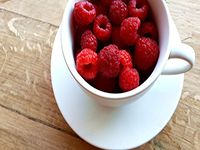 Raspberry
Raspberry can resist brain damage and memory loss,early aging.Raspberry are rich antioxidant that holds 26.2mg of Vitamin C in 100 of fruits.Raspberry contain essential antioxidants, flavonoid nutrient that reduce stress and provide good sleep.