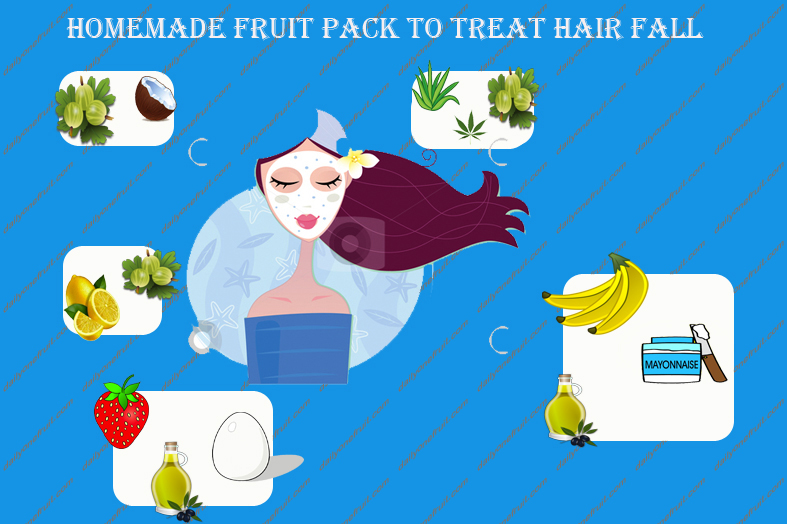 Homemade Fruit Pack For Reducing Hair Fall always give a best result for improving texture and nourishing and making the hair strong healthy. Fruits like banana, avocado give a instant relief from split-tens and provide instant shining for hair.
Homemade Fruit Pack For Reducing Hair Fall
Hair fall occurs mainly due to unwanted too much chemicals, heat, stress, nutrition deficiency. Some time these dull hair looks very thin with split tens at the bottom. Nutrition deficiency affects the scalp and makes it weak and results hair fall.
Over chemical usage like bleaching, dying, shampooing and also using regular strengthening of hair may cause hair damage.
Fruit pack reduce hair fall ( Fruit hair pack )

Amla Hair Pack
Method 1:
Ingredient
Amla pulp – 1 cup.
Coconut oil – 6 tbsp.
Mix fresh Amla fruit pulp paste with coconut oil and massage on the scalp and put as a pack over the hair up to root tip. Leave this pack for 20 min.Once the pack get dried wash with the normal water.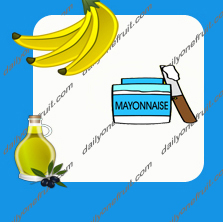 Banana Hair Pack
Method 2:
Ingredient
Bananas – 1 cup.
Mayonnaise – 3 tbsp.
Olive oil -2 tbsp.
Mix bananas puree with mayonnaise and olive oil . Apply this paste on hair and leave it for 30 mins. Wash hair with lukewarm water.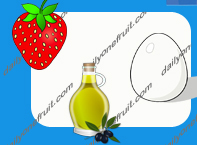 Strawberry Pack
Method 3:
Ingredient
Strawberries – 1 cup.
Egg yolk- 3 tbsp.
Olive oil -2 tbsp.
Mix strawberries puree , egg yolk, and 2 tbsp olive oil. massage on scalp and put as a pack over the hair Leave on for 20 min. Wash off with a regular  shampoo.

Lime Hair Pack
Method 4:
Ingredient
Amla powder- 1/2 cup.
Lime juice- 3 tbsp.
Mix Amla powder with lime juice. Apply this on your scalp and allow it to dry. Rinse off with warm water.

Neem Hair Pack
Method 5:
Ingredient
Aloevera – 1 cup.
Amla- 3 tbsp.
Neem oil -2 tbsp.
Mix Aloevera, amla, and Neem oil and prepare the pack .Use a cotton and dip in this pack and apply over the root scalp and massage for 10 min. After 10 min wash the hair with normal water.