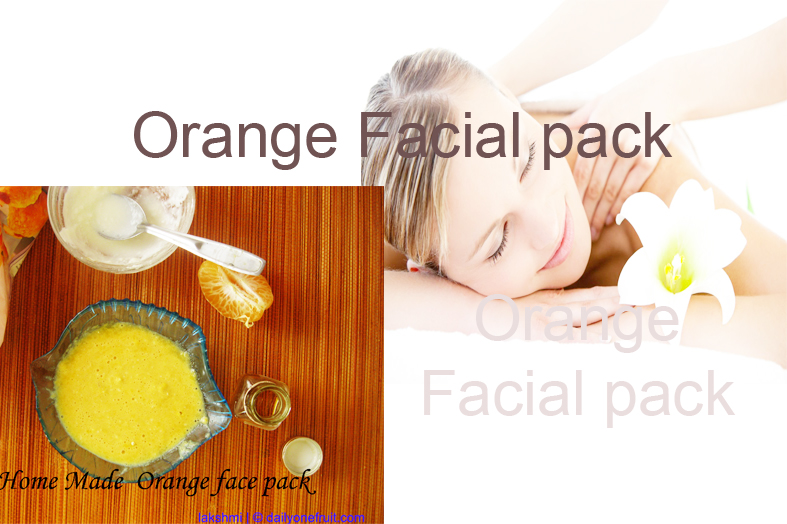 Only one reason why i choose to share a home made orange pack is because Orange Facial pack prevents early aging of skin and gives best result like orange peel face pack .Orange Facial pack is an home facial that improve the skin texture and color.Orange Facial pack control acne and blackheads .
In my previous post i have shared lot about the benefits of Orange juice,but as for orange as a face pack this is my first face pack using orange.  Orange fruit belongs to the citrus family and are a good source of Vitamin C.Orange Facial pack control acne, cleanse and treat blackheads . Orange Facial pack reduce oiliness and add a glow to the skin.Orange Facial pack gives solution for homemade anti ageing pack,blackheads removing pack,homemade cleansing pack and homemade scrubbing pack.
Usage method:
1. Before using Orange face pack cleansing and scrubbing shall be applied to the skin for a best result.
2.Once Orange face pack set apply over the face and neck and leave it for 30 min .
After 30 minutes wash the face and neck with cool water.
Orange Facial pack prevents skin aging
Ingredient:
Orange juice – 1 cup
Curd – 1/4 cup
Honey – 4 tbsp
Gram flour – 1/4 cup
Orange Facial pack
select sweet orange for making orange pack that will give you a good result .Add Gram flour and honey and curd to the orange juice.
Stir well the mixture to avoid lumps .Place it in refrigerator for 20 min so that the pack will get set to apply.

Homemade Orange Facial pack not necessary to keep the orange face pack in refrigerator to set the pack, some person might be allergy to chillness, in such conditions keep it as such for 15 min so that the pack might set.Instead of gram flour we shall use almond powder for best result.