It is necessary to select fruits with high fiber content, to reduce the risk of heart attacks, regulate the cholesterol levels in your blood,reduce the risk of type 2 diabetes,help in maintaining our Weight,improve our digestion health, reduce constipation problem.
Latest research recommended to consume fiber food of
30 g – 38 g for men
21 g – 25 g for women
Top 15 Fruits with high Fiber
Some of the high Fiber fruits are
Prunes 7.1 g
Raisin 6.8 g
Avocado 6.7 g
Dates 6.7 g
Raspberry 6.5 g
guava 5.4 g
sapote 5.4 g
Blackberry 5.3 g
Orange 4.5 g
gooseberry 4.3 g
pomegranate 4 g
Olive 3.2 g
Pear 3.1 g
Kiwi 3 g
Fig 2.9 g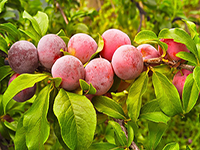 Prunes
Prunes is also known as dried plums contain high fiber and sorbitol.Prunes accommodate high amount of fiber in it, which deliver a high potential health benefits in reducing osteoporosis,constipation,indigestion problem.It is good to eat 100 grams of Prunes daily, as it holds 7.1g of Fiber,help in a good regular bowel movement.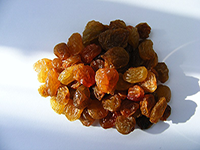 Raisin
Raisin intake treats stomach problems like constipation,diarrhea and enhance a good intestinal health.Raisin holds very high fiber among other fruits(6.8 mg in 100 gm). Raisins contain both soluble and insoluble fiber, that aid in regulating body weight.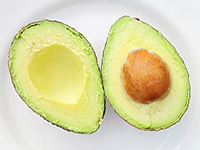 Avocado
Avocado fruit is also found rich in fiber, reduce constipation, lower the risk of colon cancer and assist in maintaining weight. 6.7 gm of fiber found in 100 gm of Avocado is said to be high value compared to other fruits.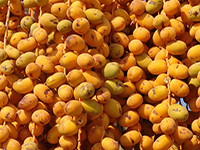 Dates
Dates and avocado are same (6.7 gm in 100 gm) when compared in fiber content.Dates contain high levels of soluble fiber, which is essential in promoting healthy bowel movements, intestinal health, relieve the symptoms of constipation.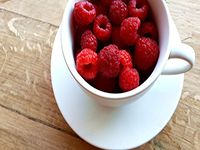 Raspberry
Raspberry contain low fat ,high fiber content,which provide you a complete diet with less calories and makes you feel light.100gm of Raspberry posses 6.5gm of fiber,so it help in regulating your weight easily. Raspberry maintain our cholesterol level to maximum extend,help in reducing stress with high potassium,vitamins. Raspberry also balance water content in our body.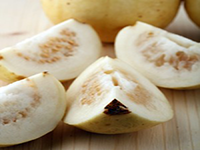 Guava
Guava compromise of high amount of vitamins and fiber,help mostly in diabetic patient to reduce their high blood pressure level to 12 points down.Guava helps to lose weight by regulating your metabolism.Guava hold for about 5.4 gm of Fiber in 100 gm.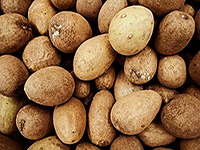 Sapote
Sapote fruit meant for its rich fiber content improve in digestion, good regular bowel movements and prevent from constipation.100 gm of Avocados hold about 5.4gm of fiber, which are recommended as a best fruit to regulate body weight.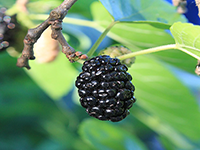 Blackberry
Blackberry is high fiber nutrient,reduce cholesterol,control blood sugar levels,promote weight loss.Blackberry help in reducing heart related problems like stress,pressure,stroke.100 gm of Blackberry hold for about 5.3gm fiber,so it help in maintaining our body weight.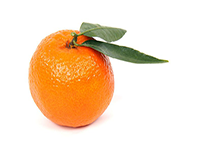 Orange
Orange is a good fiber fruit that hold about 4.5gm in 100 gm,so protect against muscle loss,reduction of bone mineral density and kidney stones formation.Daily consumption of Orange juice is very much necessary to reduce kidney failure and weight.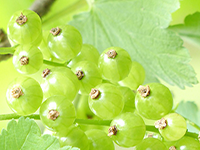 Gooseberry
Indian Gooseberries are a good source of both soluble and insoluble fiber of(4.3gm). Gooseberry intake, decrease the risk of diabetes, high blood cholesterol, regulate your bowel movements, prevent digestive problems like colon cancer,piles.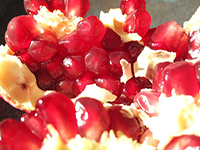 Pomegranate
Pomegranate contain decent value of 4 gm of fiber in 100 gm.Pomegranate intake is recommended daily for adults with ulcer problem, low blood pressure,stomach upset.Pomegranate rich in folic acid, fiber, potassium, niacin and vitamins A and E.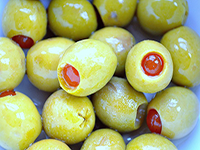 Olive
Olive fruit rich in calcium contain very low and decent fiber content of about 3.2 gm in 100 gm.Olive fruit is a good antioxidants with oleic acid reduce the occurence of cancer cells in the breast, colon and stomach.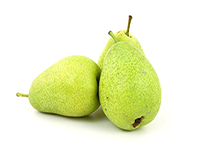 Pear
100 gm of Pears hold about 3.1gm of fiber prevent constipation, painful hemorrhoids. Fiber in Pears also helps to absorb vitamins and minerals from the food,reduce the risk of cancer and heart problems.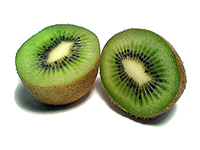 Kiwi
Kiwi hold a very least value of fiber about 3 gm in 100 gm of the fruit.Kiwi is a good antioxidant with high vitamin C and potassium help in curing heart related health problems like blood pressure, cholesterol and blood sugar.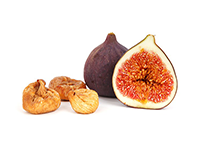 Fig
Figs hold about 2.9 gm in 100 gm of fiber,act as a natural laxative,help in easy digestion.