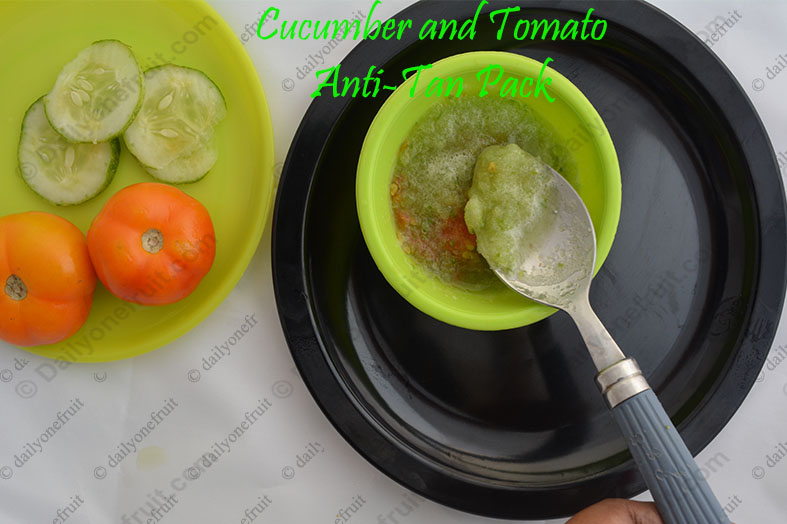 Benefits of cucumber for skin and time
Cucumber is one of the easily available fruit in the market that contain rich water content and sufficient electrolyte for our body.Cucumber rich in silica that help in developing strong, healthy skin, connective tissues in the muscles, ligaments, tendons, cartilage, and bones.Cucumber prevent dehydration during Summer season.Cucumber also maintain body pH level throughout the day.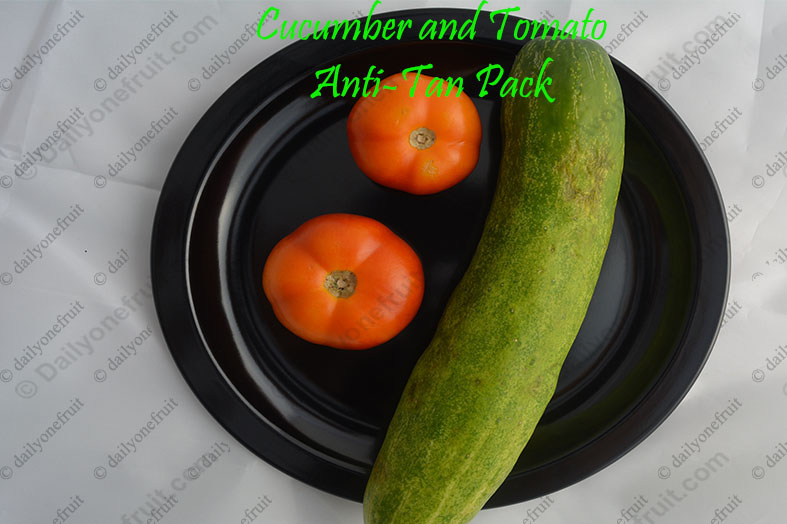 Reason why choosing tomato in face pack are
Tomatoes rich in vitamin C enhance brightness over skin tone, smoothness on the skin texture and act as oil-reducing agent.Tomato juice added in skin pack is a good moisturizer that protect against harmful harsh UV rays that provide a good natural sunscreen and anti-ageing.Tomato juice has ability to remove blackheads and fight against acne.
How to prepare Cucumber and tomato anti tan pack
Cucumber and tomato are excellent combination in removing sun Tan. Tomato which is easily available at kitchen contain high amount of Vitamin C that help to reduces acne and oil secretion over the skin.Application of Cucumber and Tomato Anti Tan Pack used as best cooling pack that also provide skin whitening and brightening. Tomato has lycopene that help skin to reduce wrinkles, fine lines, dark spots, which is produced by harmful sun rays.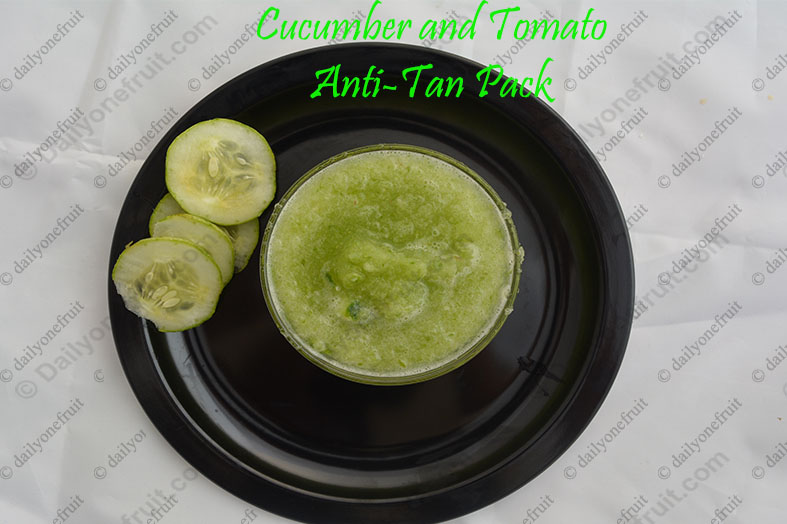 Take half cup of cucumber and make a fine paste. Also take one tomato and smash it with hands to make smooth paste.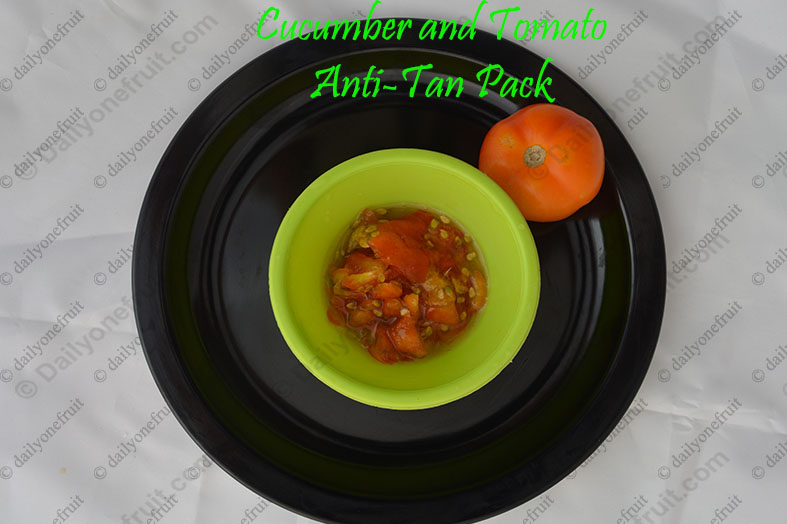 Mix well both cucumber and tomato paste. Dip a cotton in the paste and apply it on face, neck and other skin tan areas. After 15 minutes wash the pack with normal water. Regular use of this pack makes your skin glow naturally.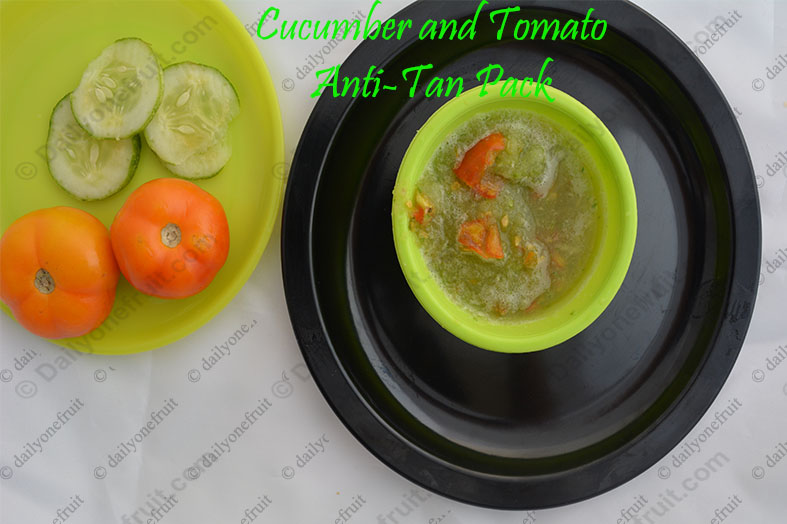 Cucumber skin pack provide cooling and soothing effect on the skin.Cucumber cures certain skin problems such as swelling under the eyes, dryness and suntan inflammation.Daily application of Cucumber and Tomato Anti Tan Pack over skin cures sunburn, dull skin, acne, large pores, dryness, blackheads and also give a wonderful remark for combination skin.