Intake of Banana provide us more health benefit that help us to, lead a healthy lifestyle for a long run.Homemade Banana Oats Honey Exfoliating Face Scrub give you a remarkable change, over the skin texture and keeps you young and look great. Mostly banana used for its rich antioxidant and phyto-chemical content present on it.
Oatmeal exfoliating face pack make the skin, acne prone and also protect from blackheads whiteheads and other inflammations and maintain moisture of the skin.
Banana facial pack help to maintain our skin moisture, improve our skin tone. Banana is a anti-bacterial,anti-wrinkle,anti-aging that Smooth, blemish your skin. Banana reduce pigmentation and exfoliate the skin to greater extend.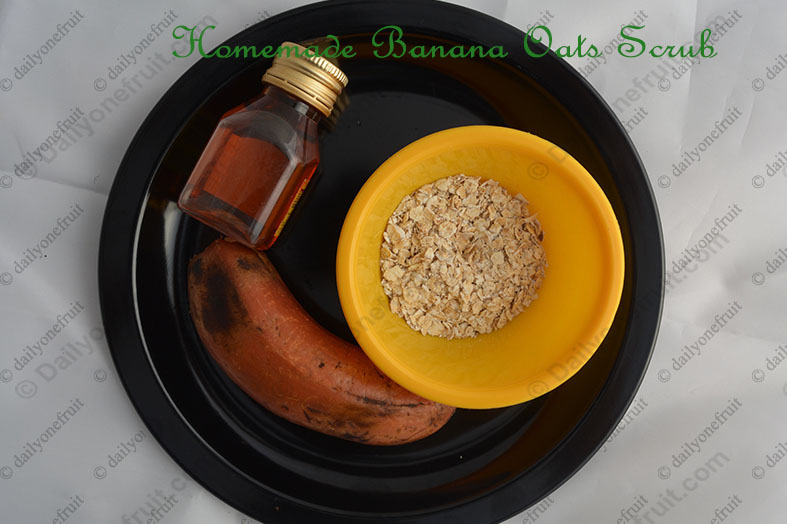 Honey has a wonderful effect on micro-organism infection and also holds antibacterial and anti-microbial property that help to repair the damaged skin caused by inflammations. Honey is rich in antioxidant fight against acne suntan, pimples and acne. Combination of banana and honey work very well over the skin. Banana face pack mainly lighten, clear the skin to increase fair and glow over the skin.
To go for a good exfoliating face pack, we shall choose oatmeal that work well as a scrub without any risk for the skin. Mostly oatmeal is preferred in homemade face pack because it is a good natural absorbent that help in absorbing and removing excess oil from the skin. Oatmeal remove your dead cells effectively without any breakouts even in the sensitive skin.
Ingredients:
1 cup oatmeal
2 tablespoon milk powder
3 tablespoon honey
1/2 banana
Instructions:
Add oatmeal and milk powder in a bowl.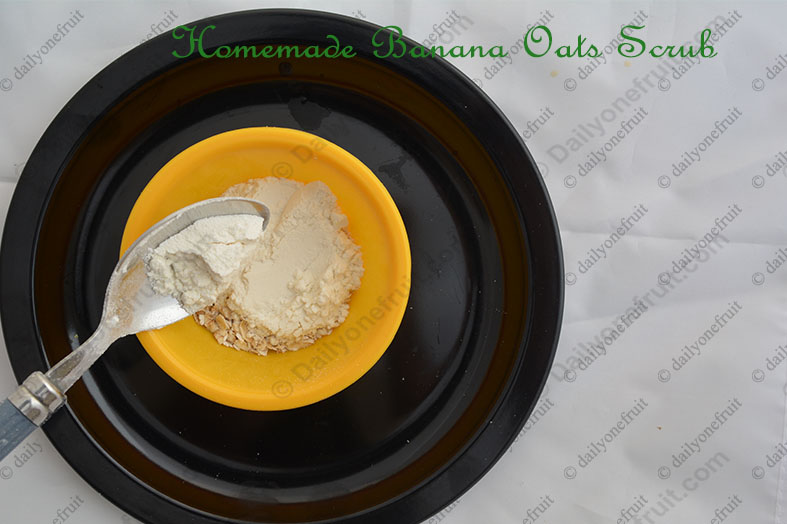 Take half cup of banana in a bowl and cut into pieces, smash the banana with the fingers to make fine paste.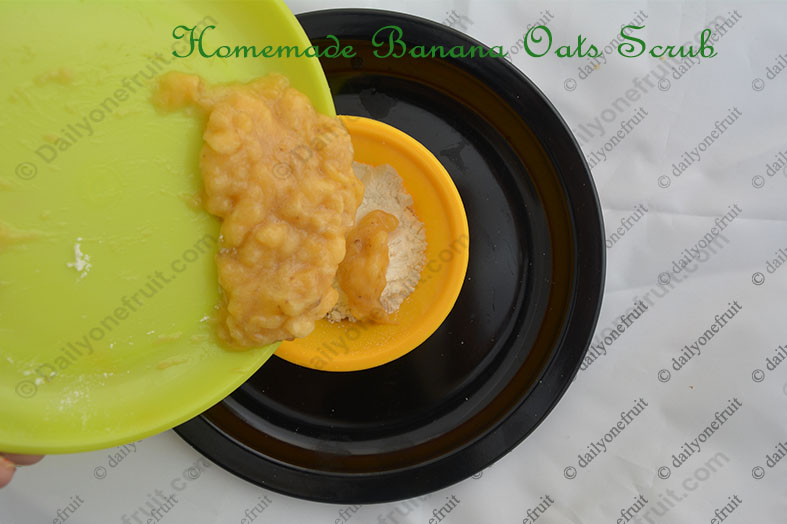 Add banana and honey to the oats and milk powder. Cleanse the face with normal cleanser first to clean up the face initially for better result.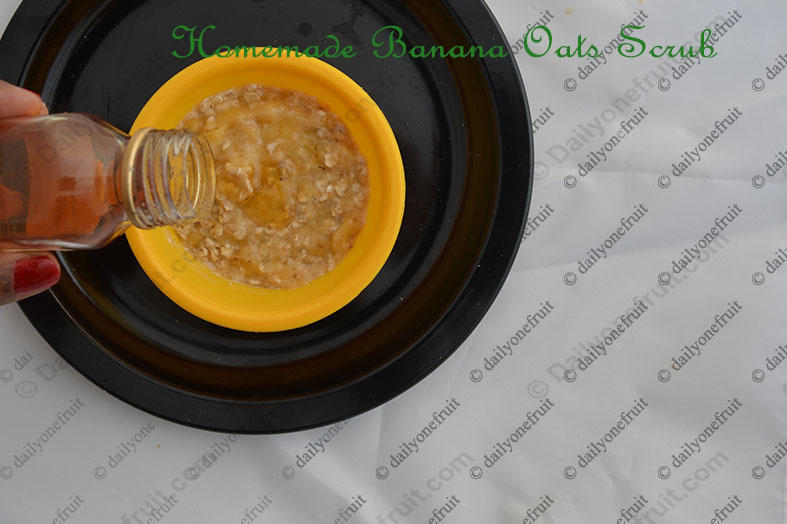 Apply this pack all over the face and neck,leave it for 20 min .Once this face pack got set.Just wet the pack with little water on the face and give a circular scrubbing movement to exfoliate the dead skin over the face and neck.Try this twice a week for better result.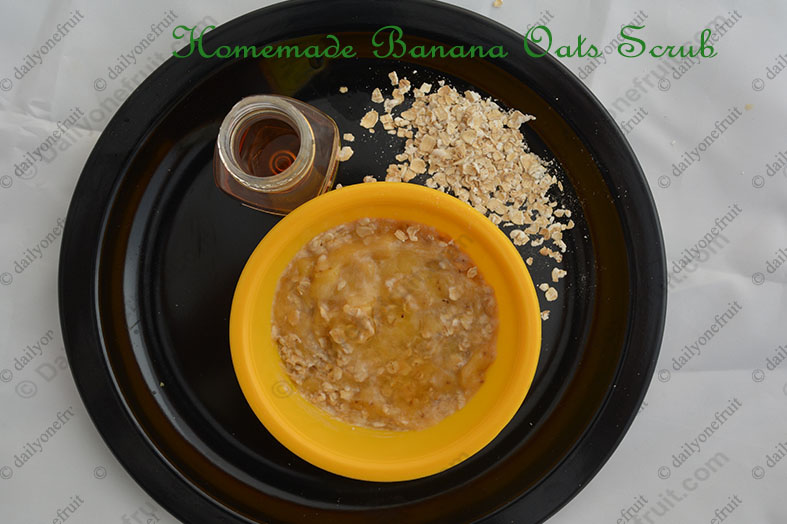 Banana honey oats combination as face pack provide vitamin B6, vitamin B12 and rich antioxidant to restore skin's texture from damage. Banana honey oats Nourishes the skin to get a perfect radiance and glowing skin effect. Banana honey oats also fight against wrinkles, fine lines, and saggy skin. Banana help to lighten the suntan, pigmented dark skin.